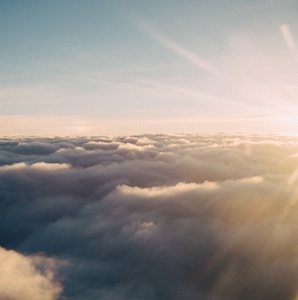 Shambhala Training Level V: Open Sky (Online)
Prerequisite: Shambhala Training Level IV: Awakened Heart
Shambhala Training Level V is the fifth retreat weekend in the highly acclaimed Shambhala Training curriculum. Completion of Shambhala Training Level IV is a prerequisite for this program. The In Everyday Life course series is recommended to be taken in parallel with Shambhala Training Levels I-V.
This Shambhala Training Level V weekend program will be hosted by the Shambhala Meditation Center of New York with four other regional Shambhala Centers participating virtually.
---
"Luxury is experiencing reality."

- Chögyam Trungpa Rinpoche
---
About Shambhala Training Level V
While we are becoming more familiar with the present moment, we may still be slightly hesitant to let ourselves fully release into the here and now.
In this fifth and final level of Shambhala Training, we'll learn to inhabit the gentleness, openness and precision of our true nature, so that the present moment can unfold around us in all its vivid brilliance.
By softening our hearts and appreciating the sacredness of our experience, our life itself becomes a delightful source of wisdom and uplifted energy, like that of an open sky.
Shambhala Training Level V: Open Sky introduces a meditation practice that builds upon the mindfulness-awareness technique of Shambhala Training Level IV. This cumulative weekend guides students to a place beyond the gaze, where every moment is now.

Our senior Shambhala teacher will incorporate these teachings into the weekend's talks and meditation instruction. A team of meditation instructors will be on hand to personally assist participants with one-on-one interviews and guided group meditation.
Shambhala Training Level V includes:
Guided meditation practice
One-on-one sessions with a senior instructor
Concluding Sunday celebration
About Shambhala Training
Shambhala Training offers a structured path of training in meditation and wisdom teachings rooted in the ancient Shambhala tradition and applied to the challenges of everyday existence and in contemporary society.
The Shambhala Training program consists of weekly classes and weekend meditation retreats suitable for both beginning and experienced meditators, and is open to people of any spiritual tradition.
This comprehensive educational system enables one to follow the Shambhala path of receiving the teachings, critically analyzing, and training the mind through meditation and contemplative practices. It is an effective way to bring harmony, strength, confidence, and wisdom to our daily lives as well as foster healthy transformation in society.
Testimonials
"Thank you so much for contributing to my wholeness in the world. The value of Shambhala programming far outweighs its cost." — 2016 Participant
Zoom information will be sent prior to the class. The Patron rate makes it possible to support our online programming at this time.
Please register in advance; last minute registrants run the risk of not receiving their Zoom link in time to attend.