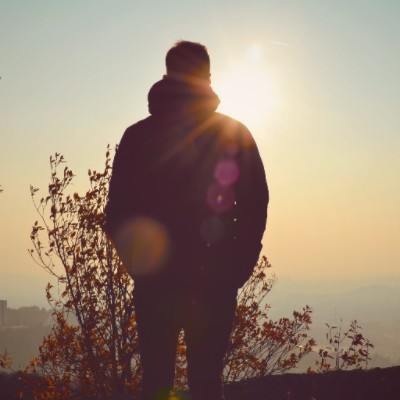 Shambhala Training Level II: Birth of the Warrior (Online)
Prerequisite: Shambhala Training Level I
Shambhala Training Level II is the second retreat weekend in the highly acclaimed Shambhala Training curriculum. Completion of Shambhala Training Level I is a prerequisite for this program. The Everyday Life course series is recommended to be taken in parallel with Shambhala Training Levels I-V.

This Shambhala Training Level II course is being hosted by the Pioneer Valley Shambhala Meditation Center, with Shambhala New York and three other regional Shambhala Centers participating virtually.
---
"Fear is a natural reaction to moving closer to the truth."

- Pema Chödron
---

About Shambhala Training Level II
This intimate program provides a deepening of instruction for sitting and walking meditation as a means to explore how we can free ourselves from the patterns that repress the brilliant, compassionate, mindful warrior within.
This second Shambhala Training Level presents the view that when we open up to our own genuineness, we can begin to work directly with our fears. Through tenderness, we can meet life's challenging moments, not with distractions and self-aggression, but with courage and confidence.
By relating to fear through meditation practice, we begin to appreciate that there isn't actually anything fundamentally wrong with us. We are good, just as we are, right here and now. We can discover and cultivate the bravery necessary to embrace our true nature.
Shambhala Training Level II: Birth of the Warrior introduces a meditation practice that builds upon the mindfulness-awareness technique of Shambhala Training Level I. The level provides students with real techniques for working with fear and habitual patterns of thought and behavior.
Our Shambhala teachers will incorporate these teachings into the weekend's talks and meditation instruction. They lead a team of meditation instructors to personally assist participants with one-on-one sessions and guided group meditation.
Shambhala Training Level II includes:
Guided meditation practice
One-on-one sessions with a senior instructor
Concluding Sunday celebration
About Shambhala Training
Shambhala Training offers a structured path of training in meditation and wisdom teachings rooted in the ancient Shambhala tradition and applied to the challenges of everyday existence and in contemporary society.
The Shambhala Training program consists of weekly classes and weekend meditation retreats suitable for both beginning and experienced meditators, and is open to people of any spiritual tradition.
This comprehensive educational system enables one to follow the Shambhala path of receiving the teachings, critically analyzing, and training the mind through meditation and contemplative practices. It is an effective way to bring harmony, strength, confidence, and wisdom to our daily lives as well as foster healthy transformation in society.
Testimonials
"I can't think of anyone who would not benefit from this."
"Such a powerful tool for personal growth."
Open to all. Zoom information will be sent prior to the class. The Patron rate makes it possible to support our online programming at this time.

Please register in advance; last minute registrants run the risk of not receiving their Zoom link in time to attend.

Please note: Sunday, March 13 is the start of Daylight Savings Time so adjust your clock accordingly.