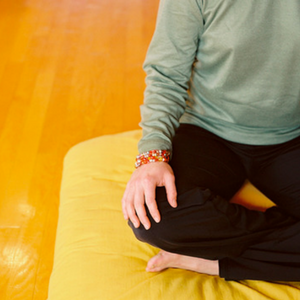 Learn to Meditate (Online)
with Joseph Mauricio
Open to all. Zoom details sent upon registration. Please note: last minute registrants run the risk of not receiving their Zoom link in time to attend the entire class.
---
"Each moment is an opportunity to make a fresh start."

Pema Chödrön, Senior Teacher in the Shambhala Tradition
---
Learn to Meditate is now free to all participants! This online introduction to meditation is ideal for beginners, or anyone looking to refresh their understanding of mindfulness meditation practice.
Led by a qualified Shambhala Meditation Instructor, this 45-minute session presents the view and technique of mindfulness-awareness meditation, a helpful coping mechanism in this time of anxiety and uncertainty.
Each class features complete instructions on working with posture, breath, and thoughts, as well as an opportunity to ask questions.
Through synchronizing mind and body in meditation, we create the foundation for a sane and balanced life.
About the Teacher
Joseph Mauricio is a long time student of Shambhala Buddhism, trained in the Nyngma and Kagyu schools of Tibetan Buddhism; as well as the Soto and Rinzai schools of Zen Buddhism. He is an Author, Speaker, Coach, Teacher and Chaplain.
Joseph served as a senior attendant and personal cook to many renowned teachers. He ran the kitchens of Shambhala Mountain Center, Karme Choling and Gampo Abbey in Nova Scotia, where he studied directly with Pema Chodron.
As the founder of L I F E W O R K Mindfulness Based Coaching Services, Joe offers Buddhist and Shambhala Training principles to help private and corporate clients manifest lives of dignity, sanity and strength.
He has taught meditation in Monasteries, Dharma Centers, yoga and wellness studios, correctional facilities and nightclubs.
Joseph is a regularly working stage performer, comedy writer and public speaker.