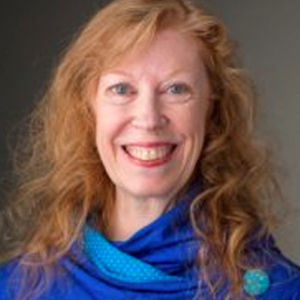 Dharma Gathering: Meeting Life with an Open Hand (Online)
with Shastri Elizabeth Reid
Open to all. Zoom details sent upon registration.
---
As we come earnestly to meditate, we can often try too hard and find ourselves tightening up in knots rather than relaxing. It is good to recognize the grip we can have on our body and mind. We will explore some exercises to gently open our hand, physically and mentally, finding that it is possible to do less and therefore feel more. We can step back and let our world speak and unfold.

About the Teacher

Shastri Elizabeth Reid has been with the New York Shambhala community since the mid 80s, having been a student of Chogyam Trungpa Rinpoche and later becoming a student of Sakyong Mipham. With a background in theatre, dance, and photography, she was inspired by the Dharma Art teachings of Shambhala, and for several years led contemplative photography workshops at the center. Realizing the importance of embodiment on the path, she became an Alexander Technique teacher and offers AT based exercises in most of her teaching. She is eternally grateful to have happened upon this lineage, these teachings and teachers, knowing that the incredible wisdom we hold is ours to call forth in these tumultuous times.

About the Dharma Gathering
The Dharma Gathering is a perfect introduction to meditation practice and the Shambhala teachings, as well as an opportunity to connect with like-minded New Yorkers. The evening consists of guided meditation, a talk by one of our teachers, and discussion.
This open house is an opportunity to meditate in a supportive group setting, to learn about how to apply the principles of meditation to daily life, and to meet with others interested in mindfulness.
Privacy Notice:
Please note that Dharma Gatherings are recorded for public viewing. If you do not wish your image to appear in a publicly viewable video, you are welcome attend the meeting while stopping your video. This can be done by hovering your cursor over the lower portion of the Zoom screen to expose icons. On the left is a video icon which, when clicked, will turn off your camera.