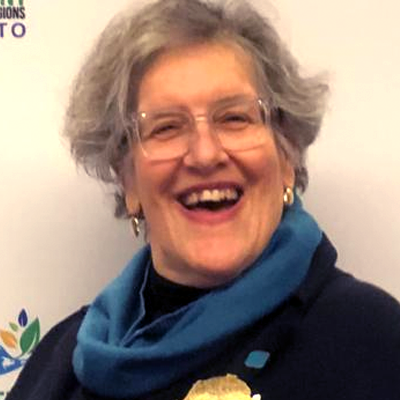 Dharma Gathering: Harvesting the Dharma (Online)
with Irene Woodard
Open to all. Zoom details sent upon registration.
---
This evening will consist of a special talk in celebration of Harvest of Peace (Fall Equinox). Allowing the dharma to be planted in us, we experience natural growth and discover that we are the harvesters and recipients of all that blossoms, weeds that burst forth, plump fruits and vibrant vegetables that ripen, and, above all, peace.

About the Teacher

Irene Woodard is a Senior Teacher in the Shambhala Buddhist tradition, and most recently was the Resident Director of Practice and Education at Sky Lake Shambhala Meditation and Retreat Center, a contemplative center for meditation, arts and community located in the Hudson Valley. A Director of Shambhala Training, she is a Kasung, or Dharma Protector, and former Board Member and Warrior of the New York Shambhala Center. Founder of the green floral business True Blooms, she is a practitioner of Kado, the Way of Flowers. She is a Board Member of GreenFaith, and a GreenFaith Fellow. Mother of Max and Catherine, she is a baker, poet, friend and committed to the care of the Earth.

About the Dharma Gathering
The Dharma Gathering is a perfect introduction to meditation practice and the Shambhala teachings, as well as an opportunity to connect with like-minded New Yorkers. The evening consists of guided meditation, a talk by one of our teachers, and discussion.
This open house is an opportunity to meditate in a supportive group setting, to learn about how to apply the principles of meditation to daily life, and to meet with others interested in mindfulness.
Privacy Notice:
Please note that Dharma Gatherings are recorded for public viewing. If you do not wish your image to appear in a publicly viewable video, you are welcome attend the meeting while stopping your video. This can be done by hovering your cursor over the lower portion of the Zoom screen to expose icons. On the left is a video icon which, when clicked, will turn off your camera.