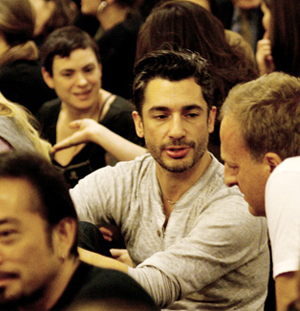 Dharma Gathering: Joining Our Confusion with the Path
with Acharya Eric Spiegel
Open to all. Pay what you can. Zoom details sent upon registration.
---
Tuesday, July 7th with Acharya Eric Spiegel - "Joining Our Confusion with the Path"

The whole world has been vastly destabilized over the last months (and years) and most of us are feeling pretty disoriented -- whether we've lost income, unclear about our health or the whole social and political situation. How can we work with this on the path of meditation? We will explore how to work with our unsettled mind and experience and join them with clarity.
About the Dharma Gathering
The Dharma Gathering is a perfect introduction to meditation practice and the Shambhala teachings, as well as an opportunity to connect with like-minded New Yorkers. The evening consists of guided meditation, a talk by one of our teachers, discussion, and a reception.
This open house is an opportunity to meditate in a supportive group setting, to learn about how to apply the principles of meditation to daily life, and to meet and mingle with others interested in mindfulness.
Privacy Notice:
Please note that Dharma Gatherings are recorded for public viewing. If you do not wish your image to appear in a publicly viewable video, you are welcome attend the meeting while stopping your video. This can be done by hovering your cursor over the lower portion of the Zoom screen to expose icons. On the left is a video icon which, when clicked, will turn off your camera.
About the Teacher
Eric Spiegel has been a student and teacher in the Shambhala tradition since his teens. His teachings are filled with warmth, humor and precision.