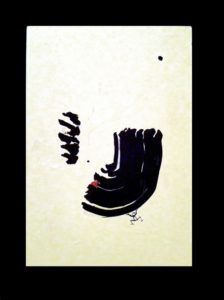 Winter Weekthun at Sky Lake: Dharma Art and Co-Creating Good Communities
with Acharya Arawana Hayashi
This winter, Sky Lake is hosting their annual week-long meditation intensive, an opportunity to fully immerse oneself in mindfulness meditation. This week-long program is open to all, beginning and experienced meditators.
Led by Acharya Arawana Hayashi, this retreat will provide time for participants to explore Dharma, Art and Co-creating community. Trungpa Rinpoche gave teachings on Dharma Art as a vehicle to explore the playfulness and naturalness of the phenomenal world. How might these teachings introduce us to creating community? How does Dharma Art provide a ground for a good environment?
In addition to daily meditation practice, participants listen to talks, have conversations about their practice, and can have individual meetings with meditation teachers. Some of the days will be in silence. There will be time to walk outdoors and enjoy the quiet and peaceful qualities of Sky Lake.
Required Reading: Participants should read True Perception, the Path of Dharma Art by Chogyam Trungpa Rinpoche and bring the text with them
---
Sky Lake is a Shambhala contemplative center for meditation, arts and community located in the beautiful surroundings of the Hudson Valley. It is part of an international community of meditation centers founded by Chögyam Trungpa Rinpoche and now led by his son and lineage holder Sakyong Mipham Rinpoche. Nestled in a forest of tall cedars and white pines on the northern crest of the Shawangunk Mountains.