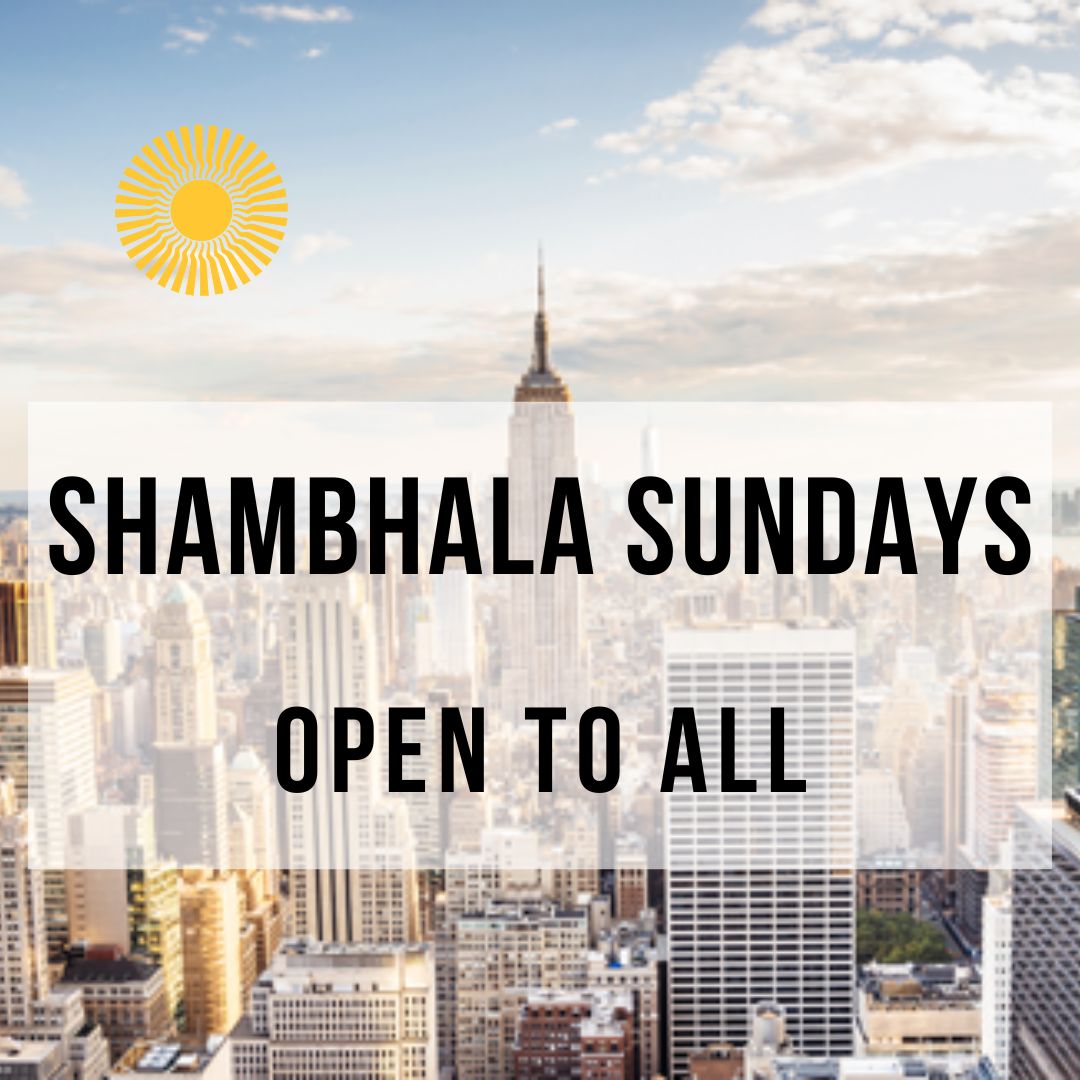 Shambhala Sunday: Community Meditation (In-Person)
Looking for more opportunities to learn and practice meditation in-person in New York City?
We invite you to join us for a Shambhala Sunday on Sunday, November 12th at 1PM!
These afternoons will continue to occur every second Sunday of the month. We begin with sitting and walking meditation practice (1-2PM), followed by a talk or workshop and discussion, and time for socializing and refreshments.
Open to meditators of all experience levels, Shambhala Sundays offer us a chance to practice and study together, meet and connect with other members of our community and refresh our sense of well-being, goodness, and sanity.
If you are only able to attend one part of this Shambhala Sunday event, we invite you to use the following discount code at registration to receive a half-price option: VybAJg
Should you have any issue with this code, please email us at [email protected]. If you are facing financial hardship and are not able to pay the full amount but would still like to attend, please email us at [email protected].
This event will be presented live, in-person at 37 West 17th Street in NYC. Further information to be provided upon registration.
Meditation cushions and seating provided. The space is wheelchair accessible.
New to meditation? The Learn to Meditate sessions offered every Tuesday evening of the month can serve as an excellent introduction to sitting meditation.