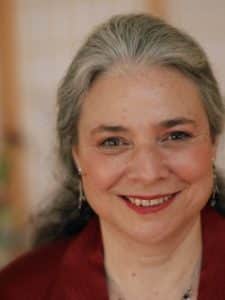 Shambhala Training Level IV: Awakened Heart (Online)
with Eve Rosenthal
Prerequisite: Shambhala Training Level III: Warrior in the World. If you need financial assistance for this program, please reach out to Mary Beth Minton at [email protected].
Shambhala Training Level IV is the fourth retreat weekend in the highly acclaimed Shambhala Training curriculum. Completion of Shambhala Training Level III is a prerequisite for this program. The Everyday Life course series is recommended to be taken in parallel with Shambhala Training Levels I-V.
This Shambhala Training Level IV virtual program will be hosted by the Shambhala Meditation Center of New York.
---
"The experience of a sad and tender heart is what gives birth to fearlessness."

- Pema Chödrön

---
About Shambhala Training Level IV
Having further awakened our minds and hearts in Shambhala Training Level III, we continue our journey by allowing our natural curiosity to show us more of our world outside the parameters of our usual fears.
In Shambhala Training Level IV, we'll explore a meditation practice that teaches us to apply the mind of meditation to the challenges of everyday life. With this expanded meditation practice, our lives become filled with more options, more potential, and more chances to see the world with confidence, patience, and generosity.
In this pivotal program, we'll allow ourselves to be touched without closing down, and from this place, we learn that the "us in here" and the "world out there" are not so different after all.
Shambhala Training Level IV: Awakened Heart introduces a meditation practice that builds upon the mindfulness-awareness technique of Shambhala Training Level III. The weekend provides students with a means to not only raise their gaze but to do so with an awakened heart, both on and off the cushion.
Our senior Shambhala teacher will incorporate these teachings into the weekend's talks and meditation instruction. A team of meditation instructors will be on hand to personally assist participants with one-on-one interviews and guided group meditation.
Shambhala Training Level IV includes:
Guided meditation practice
Meditation talks

One-on-one sessions with a senior instructor

Concluding Sunday celebration
We are offering Level IV repeaters a 50% discount to repeat this program. If you have completed Level IV in the past and would like to take it again, please email us at [email protected] to receive the 50% off discount code.
About the Teacher:
Eve Rosenthal began her journey with the dharma in 1973 and met Chogyam Trungpa during that year. Originally from New York City, she was Resident Director of Shambhala Training there in the 1980's and begin teaching Shambhala Training and Buddhadharma at that time. Eve moved to Halifax, Nova Scotia in 1990, and began to teach and lead a wide range of Shambhala and Buddhist programs in North America, Europe, and South America. She was an acharya (senior teacher) in the Shambhala community from 2005-2020.
Eve holds a doctorate in Computer Science and had a career teaching information technology and as a systems analyst for international financial institutions. Combining her technology skills and her aspiration to make dharma more accessible and connect our global community, she founded Shambhala Online in 2006.
Eve is a long time practitioner and teacher of T'ai Chi and enjoys playing the piano. She lives in Nova Scotia, Canada with her spouse, Basia Solarz.
About Shambhala Training:
Shambhala Training offers a structured path of training in meditation and wisdom teachings rooted in the ancient Shambhala tradition and applied to the challenges of everyday existence and in contemporary society.
The Shambhala Training program consists of weekly classes and weekend meditation retreats suitable for both beginning and experienced meditators, and is open to people of any spiritual tradition.
This comprehensive educational system enables one to follow the Shambhala path of receiving the teachings, critically analyzing, and training the mind through meditation and contemplative practices. It is an effective way to bring harmony, strength, confidence, and wisdom to our daily lives as well as foster healthy transformation in society.
Testimonials
"Positive and enriching"
"I found this program immensely valuable..."
Zoom information will be sent prior to the class. The Patron rate makes it possible to support our online programming at this time.
Please register in advance; last minute registrants run the risk of not receiving their Zoom link in time to attend.