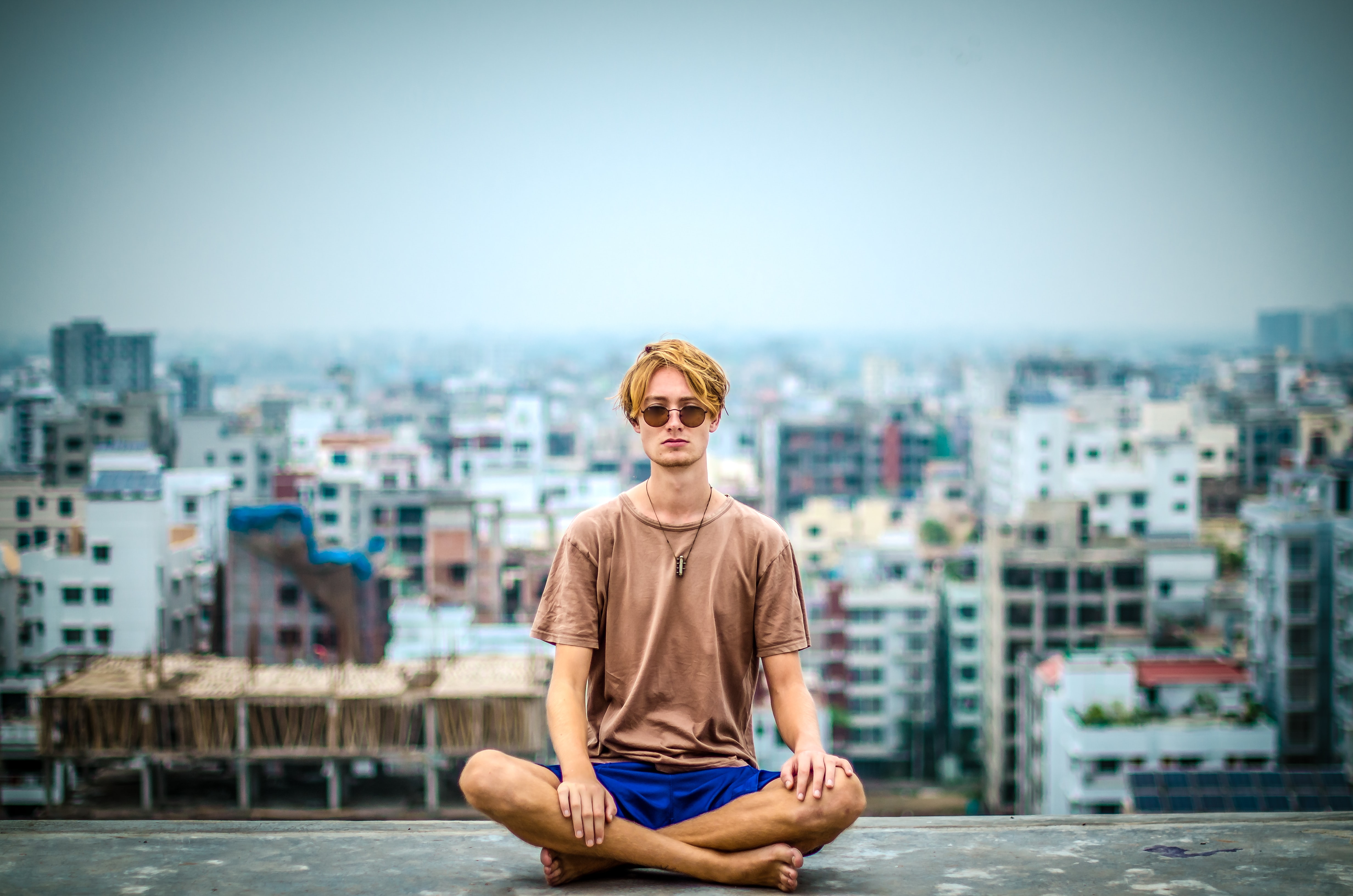 Meditation in Everyday Life (Online)
with David Greenan & Anjie Cho
This course is open to all. The Patron rate makes it possible to support our online programming at this time. If you need financial assistance, reach out to Mary Beth Minton at [email protected].
Please register in advance; last-minute registrants run the risk of not receiving their Zoom link in time to attend.
---
"By making a deep connection to the present moment and understanding our mind through the practice of meditation, we learn to make friends with ourselves…"
---
While meditation has many proven benefits, it is important to establish a consistent personal practice. This five-part course is designed to help new meditators learn the basics of mindfulness meditation practice and how to bring its benefits into their daily lives. It is also helpful for more experienced meditators in stabilizing and deepening their practice and daily discipline.
By combining technique and view in a setting of support and community, Meditation In Everyday Life provides you with all the tools you need to establish a strong meditation practice.
By establishing a consistent meditation practice, we learn to relax and simply be with whatever is going on in our lives. Over time, meditation helps us cultivate stability, gentleness, humor and courage in the face of all the complexities we experience—our jobs, relationships, and all aspects of daily life—so that we can bring sanity, clarity, and compassion into our world, expanding outward to our friends, family, neighbors, and society as a whole.
Meditation In Everyday Life consists of five classes addressing the following areas:
Class 1: Peaceful Abiding and Basic Goodness
Class 2: Mindfulness, Awareness and Gathering the Mind
Class 3: Obstacles & Antidotes: Working With Thoughts
Class 4: Genuine Heart of Sadness
Class 5: Everyday Life and Enlightened Society
Give yourself the gift of meditation and infuse your life and the lives of those around you with compassion, caring, and kindness.
About the Teachers:
Anjie Cho is a feng shui and meditation teacher based in New York City. She's guided thousands of people to harmonize their living spaces through the ancient practice of feng shui. Anjie is the feng shui expert at The Spruce and has been featured in dozens of publications including: the New York Times, MindBodyGreen and BuzzFeed. Anjie is co-founder of the Mindful Design Feng Shui School and the co-host of the Holistic Spaces podcast.
David Greenan is a psychologist and professor of psychology, teaching family therapy at Teachers College, Columbia University. He has a particular interest in the intersection of mindfulness practice, the practice of psychotherapy and how we activate resiliency and basic goodness in systems. He has studied Shambhala Buddhism for the past twenty years and been a student of Sakyong Mipham Rinpoche since 2010. He teaches regularly for Queer Dharma and in The Way of Shambhala curriculum at NYSMC.
Meditation in Everyday Life is the first class in the Shambhala Training curriculum. The Shambhala Training path is a secular course of practice and study suitable for both beginning and experienced meditators, and open to people of any spiritual tradition. This comprehensive overview of mindfulness meditation and contemplative living practices presents the profound, simple and incredibly relevant view that when we foster a more awake and compassionate relationship with ourselves and with others, we are creating a more awake and compassionate world.