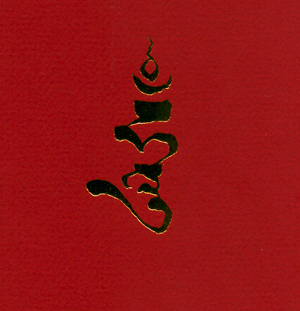 Sadhana of Mahamudra (Online)
with Joseph Mauricio
Our community is gathering online for this precious opportunity to practice the Sadhana of Mahamudra. All levels of students are warmly invited to participate, which makes this quite special. Although such sadhanas are usually reserved for Vajrayana practitioners, Chögyam Trungpa Rinpoche wanted to make this available to everyone because he saw great urgency in the need for the practice.
History
The Sadhana of Mahamudra is an important text composed by the Vidyadhara, Chögyam Trungpa Rinpoche, in 1968 while on retreat at Taktsang, a cave in Bhutan where the great Tibetan teacher Padmasambhava meditated—a site held in great reverence in Buddhism. The Sadhana is chanted aloud in a group session on the new moon of each month. This practice text is a terma, one of the teachings magically concealed by Padmasambhava for the sake of future generations. Terma are discovered by tertons, gifted practitioners who are able to find these teachings at the times when they are most needed.
The Sadhana of Mahamudra is both a practice and a teaching on overcoming obstacles and degraded spiritual practices in our time. As a result, the blessings of this practice are particularly strong because it was uncovered for this specific time and place. The Sadhana of Mahamudra explains how to transmute the phenomenal world directly into enlightenment through meditation in action. The text is full of symbolism that may seem strange. Don't expect to understand it fully the first time. You can simply chant the words and relax into the atmosphere that doing so creates.
Price
There is no cost to attend this practice session. Donations are always welcome and gratefully appreciated.
Details
The Sadhana of Mahamudra practice lasts about an hour and involves both chanting and silent meditation. Texts will be provided onscreen. Access to the Zoom room will be sent upon registration.
Please register in advance; last minute registrants run the risk of not receiving their Zoom link in time to attend.