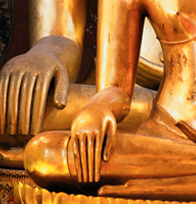 Community Half-Nyinthun Meditation Retreat (online)
with L Kathy Herre
All are welcome for our virtual Community Nyinthun, a morning of practice and connection. This Half-Nyinthun will include periods of sitting and walking meditation and group conversation.
A nyinthun is a day-long meditation session: nyin is Tibetan for "day", and thun means "session" of formal meditation.
For meditators of all experience levels, this is a rare opportunity to take a half day to relax with ourselves and refresh our sense of well-being, goodness, and sanity.