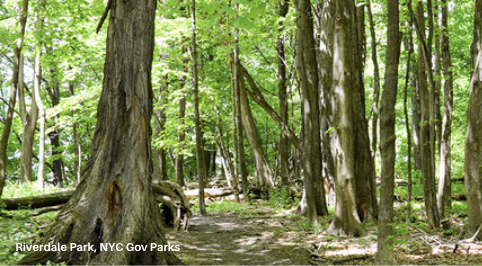 SMCNY Park Walk — Prospect Park Ravine -- CANCELLED
CANCELED DUE TO COVID INFECTIONS
Join us Saturday, January 8 at 11AM for a Meditative Park Walk in the Prospect Park Ravine, led by Bryan Wade.
Prospect Park is a welcome respite from the reality of urban life. Its many natural wonders may delight all five of our senses, including for example the sight of brightly plumed birds, the feel of different species of tree bark or the muted sound of the river's flow.
We will start our walk with a short exercise called sky gazing to orient ourselves on the land and under the sky, fully present in the natural world. We'll then proceed along the paths, as a loose group, silently practicing aimless wandering, which is being open to what we discover through our sense perceptions, noticing what we notice in nature.
Specific meet-up point to be announced in early January.

Email [email protected] to let us know you'll be joining us.
Please note: we hold our Meditative Park Walks every second Saturday of the month (weather permitting) and rotate visiting different parks around the city. We hope you'll join us!