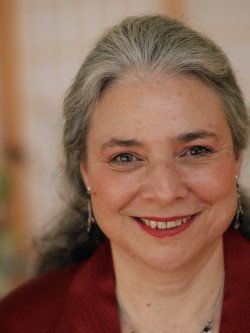 Dharma Gathering: Genuineness: Overcoming Our Personal Fake News
with Eve Rosenthal
Open to all. Zoom details sent upon registration. Please note: last minute registrants run the risk of not receiving their Zoom link in time to attend the entire class.
---
Genuineness: Overcoming Our Personal Fake News
Genuineness is being able to experience and express the truth of reality without getting caught in "fake news" arising from habitual storylines about ourselves and others. Meditation is training in genuineness -- learning to simply and gently be with our body, senses and thoughts without manipulation, moment to moment. The power of practicing in this way opens up the possibility of having confidence in our own wisdom and communicating directly from the heart. In this session, we will contemplate genuineness and deception, practice meditation, and explore the power of direct perception.
About the Teacher
Eve Rosenthal has been a senior teacher in Shambhala for many years. Currently residing in Nova Scotia with her spouse, Basia, she is originally from New York City and was resident director of Shambhala Training in the mid 1980's. Founder of Shambhala Online, she has worked in the technology sector on Wall Street and as a university professor. She is a long time practitioner and instructor of Tai Chi Chuan and enjoys playing the piano. She will be joining us from her home in Halifax.
About the Dharma Gathering
The Dharma Gathering is a perfect introduction to meditation practice and the Shambhala teachings, as well as an opportunity to connect with like-minded New Yorkers. The evening consists of guided meditation, a talk by one of our teachers, and a discussion period.
This open house is an opportunity to meditate in a supportive group setting, to learn about how to apply the principles of meditation to daily life, and to meet virtually with others interested in mindfulness.
Privacy Notice:
Please note that Dharma Gatherings are recorded for public viewing. If you do not wish your image to appear in a publicly viewable video, you are welcome attend the meeting while stopping your video. This can be done by hovering your cursor over the lower portion of the Zoom screen to expose icons. On the left is a video icon which, when clicked, will turn off your camera.