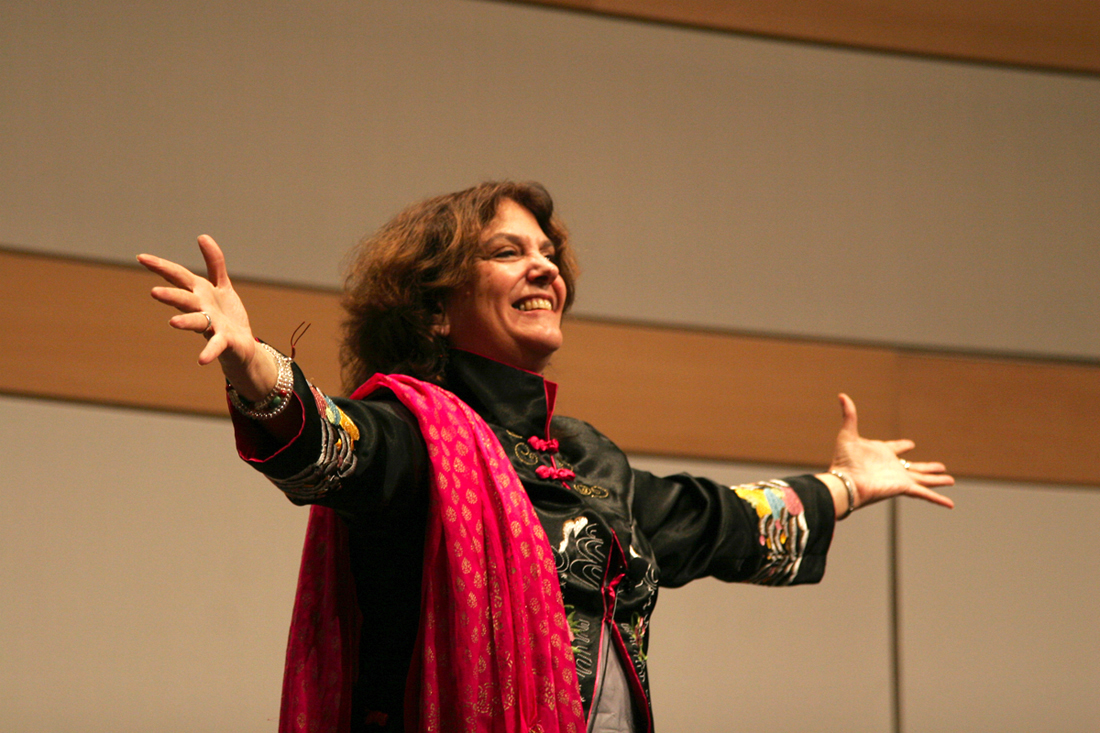 Dharma Gathering: The Great Remembering
with Laura Simms
Open to all. Zoom details sent upon registration. Please note: last minute registrants run the risk of not receiving their Zoom link in time to attend the entire class.
---
The Great Remembering
Compassion is our natural state of mind. When unobstructed by fixed ideas or emotions, we remember that we are of the earth. Mindfulness Awareness is the path that reveals and empowers our actions in the world for the benefit of all sentinent beings.
About the Teacher
Laura Simms
has been a student of Mindfulness-Awareness since 1977 when she first met Chogyam Trungpa, Rinpoche. She is a senior teacher of Buddha Dharma and Dharma Art.
About the Dharma Gathering
The Dharma Gathering is a perfect introduction to meditation practice and the Shambhala teachings, as well as an opportunity to connect with like-minded New Yorkers. The evening consists of guided meditation, a talk by one of our teachers, and a discussion period.
This open house is an opportunity to meditate in a supportive group setting, to learn about how to apply the principles of meditation to daily life, and to meet virtually with others interested in mindfulness.
Privacy Notice:
Please note that Dharma Gatherings are recorded for public viewing. If you do not wish your image to appear in a publicly viewable video, you are welcome attend the meeting while stopping your video. This can be done by hovering your cursor over the lower portion of the Zoom screen to expose icons. On the left is a video icon which, when clicked, will turn off your camera.