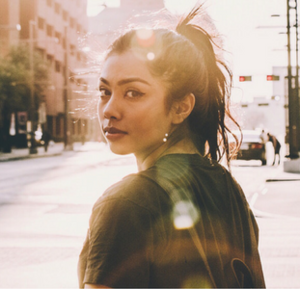 Shambhala Training Level III: Warrior in the World (Online)
with Vegan Aharonian & Filomena Leonardi
Prerequisite: Shambhala Training Level II: Discover Your Inner Warrior
Shambhala Training Level III is the third retreat weekend in the highly acclaimed Shambhala Training curriculum. Completion of Shambhala Training Level II is a prerequisite for this program. The Everyday Life course series is recommended to be taken in parallel with Shambhala Training Levels I-V.
---
"To be a warrior is to learn to be genuine in every moment of your life." - Chögyam Trungpa Rinpoche
---
About Shambhala Training Level III
Having discovered our own goodness and having begun to relax with the nature of fear, we can afford to be more daring, open, and genuine.
Shambhala Training Level III provides a meditation practice to further awaken the mind and heart. With gentle fearlessness, we learn to step beyond our conditioning and open to the freshness of each new moment.
We continue to relate to our perceptions and our world directly through meditation practice, and we further develop our capacity to relate to others and our environment with humor, kindness, and strength.
Shambhala Training Level III: Warrior in the World introduces a meditation practice that builds upon the mindfulness-awareness technique of Shambhala Training Level II. The weekend provides students with a means to raise our gaze and relate to the world around us, like warriors.
Our senior Shambhala teacher will incorporate these teachings into the weekend's talks and meditation instruction. A team of meditation instructors will be on hand to personally assist participants with one-on-one interviews and guided group meditation.
Shambhala Training Level III includes:
Guided meditation practice
One-on-one sessions with a senior instructor
Concluding Sunday celebration
About The Teachers
Vegan Aharonian, PhD began studying Shambhala Buddhism in 1996 and started teaching in 2007. In addition to teaching regularly in New York City, Vegan also teaches and mentors the Shambhala group in Russia. He is a member of the Governing Council for the NY Shambhala Center and a co-director of the Practice and Education committee. Vegan is a software engineer, but not an actual vegan. It happens to be his Armenian name.
Filomena Leonardi has been a student in the Shambhala tradition since 2009. Filomena is a partner at the global consulting firm, Spencer Stuart, where advises executives on talent management and leadership development. Through her work as executive coach she aspires to bring the principles of Shambhala Dharma to the corporate world. Originally born and raised in Milan, Italy, Filomena has lived in several cities, including London and Sydney. She has made New York City her home since 2005. In her (limited!) spare time, Filomena is an enthusiastic ceramics student at Greenwich House Pottery, and considers clay and the wheel her very first mindfulness teachers.
About Shambhala Training
Shambhala Training offers a structured path of meditation and emotional intelligence education rooted in the ancient wisdom of the Shambhala tradition and created for the challenges of modern, everyday existence.
The Shambhala Training path consists of weekly classes and weekend retreats suitable for both beginning and experienced meditators, and open to people of any spiritual tradition.
This comprehensive overview of mindfulness meditation and contemplative living practices presents the view that when we foster a more awake relationship with ourselves and we are creating a more awake and compassionate world.
Zoom information will be sent prior to the class. The Patron rate makes it possible to support our online programming at this time. Registration is limited so please register soon!
Please register in advance; last minute registrants run the risk of not receiving their Zoom link in time to attend.