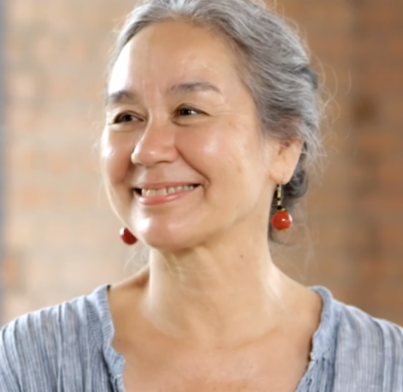 Shambhala Training Level I: The Art of Being Human (Online)
with Acharya Arawana Hayashi
Open to all
This course is designed for new and returning meditators looking for an accessible venue to explore and deepen mindfulness-awareness meditation. Shambhala Training Level I: The Art of Being Human is the first weekend retreat in Shambhala Training.
---
As each breath goes out, let it be the end of that moment and the birth of something new."

- Pema Chödron
---
About Shambhala Training Level I
This virtual mindfulness meditation retreat weekend presents the view that human beings, at their core, are fundamentally awake.
The weekend includes sitting and walking meditation instruction and practice, talks, and one-on-one and group meditation discussion. Through this practice, we will connect with our natural confidence and relax to the freshness of the present moment, no matter what that moment may bring. We'll discover that awakening is not about escaping from the world we live in, but instead is about bringing a mindset of wakefulness to every aspect of our lives: work, play, relationships, and more.
Shambhala Training Level I is designed for new meditators or those looking to reconnect with meditation practice. Acharya Arawana Hayashi will incorporate teachings on awake living into meditation instruction and informative talks. Students leave with the tools they need to bring a mindfulness meditation practice into their daily lives.
Shambhala Training Level I includes:
Guided meditation practice

Mindfulness meditation talks

Optional one-on-one meditation instruction

Concluding Sunday celebration

Shambhala: The Sacred Path of the Warrior by Chögyam Trungpa
About Shambhala Training
Shambhala Training offers a structured path of meditation and emotional intelligence education rooted in the ancient wisdom of the Shambhala tradition and created for the challenges of modern, everyday existence.
The Shambhala Training path consists of weekly classes and weekend retreats suitable for both beginning and experienced meditators, and open to people of any spiritual tradition.
This comprehensive overview of mindfulness meditation and contemplative living practices presents the view that when we foster a more awake relationship with ourselves, we can and are fostering a healthy transformation in society and our world altogether.
About the Teacher
Arawana Hayashi's work as a choreographer, dancer and educator is deeply sourced in the teachings on art given by Chogyam Trungpa, Rinpoche and on her experience in collaborative improvisation. She currently heads the creation of Social Presencing Theater (SPT) for the Presencing Institute and is an acharya (senior teacher) in Shambhala, a community that links individual basic goodness to the creating of "enlightened" society.
Learn more about the Social Presencing Institute on their website.
Testimonials
"What a profound weekend; perspective shifting." – Andy, 37
"It feels like everything has changed, even though my life is exactly the same as it was on Friday." - Sarah, 32
"I had been meaning to take this for a long time. It was a much deeper experience than just coming to the weekly talks. I have a new appreciation for retreats." - Robert, 51
Open to all. Zoom information will be sent prior to the class. The Patron rate makes it possible to support our online programming at this time. Registration is limited so please register soon!
Please register in advance; last minute registrants run the risk of not receiving their Zoom link in time to attend.
Please note: Sunday, March 14 is the start of Daylight Savings Time so adjust your clock accordingly.