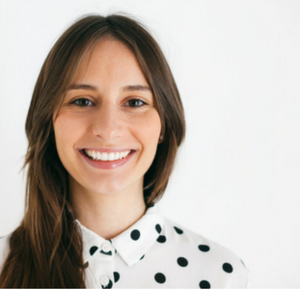 Meditation in Everyday Life (Online)
with Vegan Aharonian & Bryan Wade
Open to All
This course is designed for new and returning meditators looking for an accessible venue to explore and deepen mindfulness-awareness meditation. Meditation in Everyday Life can also serve as a precursor to the Shambhala Training series.
---
"Meditation should not be regarded as a learning process, it should be regarded as an experiencing process" - Chögyam Trungpa Rinpoche
---
While meditation has many proven benefits, it is important to establish a consistent personal practice. This five-part course is designed to help new meditators learn the basics of mindfulness meditation practice and how to bring its benefits into their daily lives. It is also helpful for more experienced meditators in stabilizing and deepening their practice and daily discipline.
By combining technique and view in a setting of support and community, Meditation In Everyday Life provides you with all the tools you need to establish a strong meditation practice.
By establishing a consistent meditation practice, we learn to relax and simply be with whatever is going on in our lives. Over time, meditation helps us cultivate stability, gentleness, humor and courage in the face of all the complexities we experience — our jobs, relationships and all aspects of daily life – so that we can bring sanity, clarity and compassion into our world, expanding outward to our friends, family, neighbors and society as a whole.
Meditation In Everyday Life consists of 5 classes addressing the following areas:
Class 1: Peaceful Abiding and Basic Goodness
Class 2: Mindfulness, Awareness and Gathering the Mind
Class 3: Obstacles & Antidotes: Working With Thoughts
Class 4: Genuine Heart of Sadness
Class 5: Everyday Life and Enlightened Society
Give yourself the gift of meditation and infuse your life and the lives of those around you with compassion, caring and kindness.
Teachers:
Vegan Aharonian, a senior teacher in the Shambhala Buddhist Tradition, and is currently the co-director of Practice and Education for the Shambhala Meditation Center of New York.
Bryan Wade has been a practitioner in the Shambhala tradition since 1996 and joined the teaching faculty of Shambhala New York in 2016. Bryan is a singer-songwriter and music teacher living in Brooklyn with his wife and 2 children. He has composed, performed and conducted music at several Shambhala Arts Festivals and has taught Mindful Musician workshops at the NY Shambhala Center. In addition to his work with mindfulness and music, Bryan is heavily involved with the Shambhala Children & Families community, and currently facilitates Bodhi School, Shambhala New York's monthly children's program.
About Shambhala Training:
The Shambhala Training path is a secular course of practice and study suitable for both beginning and experienced meditators, and open to people of any spiritual tradition. This comprehensive overview of mindfulness meditation and contemplative living practices presents the profound, simple and incredibly relevant view that when we foster a more awake and compassionate relationship with ourselves and with others, we can and are fostering a healthy transformation in society and our world altogether.
Meditation in Everyday Life is the first class in the Shambhala Training curriculum and can be taken as a follow-up to Shambhala Training Level I. This class is suitable for beginning and experienced meditators.
Testimonials:
"Just what I have been looking for. So grateful. Has helped me make better friends with my mind during a difficult time." — April 2020 participant
"This class had a lot of content, but at no point was it overwhelming. The consistent flow of the class — check-in, practice, discussion, talk, and more discussion — made it all manageable. I noticed that I practiced these tools more fluidly than what I ever achieved on my own, practicing solo." — November 2020 participant
Open to all. Zoom information will be sent prior to the class. The Patron rate makes it possible to support our online programming at this time. Registration is limited so please register soon!
Please register in advance; last minute registrants run the risk of not receiving their Zoom link in time to attend.