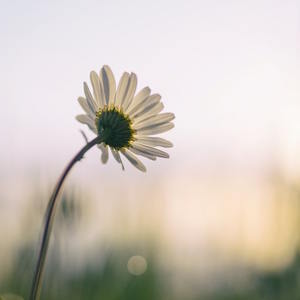 Dharma Gathering: Climate Awareness and the Dharma
with Irene Woodard
PLEASE NOTE: This program was postponed from March 2 to March 9 due to power outages affecting presentation ability.
Open to all. Zoom details sent upon registration. Please note: last minute registrants run the risk of not receiving their Zoom link in time to attend the entire class.
This is a conversation about telling the truth. Led by Irene Woodard, co-founder and active leader of the Shambhala Touching the Earth Collective, this talk will allow us to learn to listen more carefully, and become committed to the care and protection of the Earth.
Irene's talk is in advance of March 11, a day planned for the largest global climate action in history. On that day, NY Renews, a climate justice coalition of over 250 organizations, will be holding a day of action with faith groups across New York State in coordination with its members and Greenfaith's international day of action Sacred People, Sacred Earth.
About the Teacher
Irene Woodard is a co-founder and active leader of The Shambhala Touching the Earth Collective. She is a Senior Teacher and meditation instructor in the Shambhala Buddhist tradition. She was Director of Practice and Education, 2013-2018, at Sky Lake Shambhala Meditation and Retreat Center, a contemplative center for meditation, arts, and community located in the Hudson Valley. Currently, on the Governing Board of Sky Lake. She is a lifetime Kasung and Kado student. As a member of the NY Shambhala Center, Irene was Resident Director of Shambhala Training, Board Member, and Warrior of the New York Shambhala Center.
Critical in her development as an activist, is her work with GreenFaith, one of the world's oldest interfaith environmental organizations. She is a GreenFaith Fellow and is the Vice-Chair on GreenFaith's Board of Directors. GreenFaith's first Buddhist Fellow in 2011. Her work with GreenFaith has included representing GreenFaith at Standing Rock, convergences in Rome, New Orleans, COP23, and COP25 and recently marched with Joan Fonda in Washington DC Fire Drill Friday.
She has enjoyed a livelihood as owner of True Blooms, a floral business using seasonal, fresh, and local flowers and plants. Adoring mother of adult children, Charles and Catherine, she is a better than average baker, a simple poet, a friend who is learning to listen more carefully, and committed to the care and protection of the Earth. She has no plans to ever write a book...except a scrapbook for her grandchildren.
About the Dharma Gathering
The Dharma Gathering is a perfect introduction to meditation practice and the Shambhala teachings, as well as an opportunity to connect with like-minded New Yorkers. The evening consists of guided meditation, a talk by one of our teachers, and discussion.
This open house is an opportunity to meditate in a supportive group setting, to learn about how to apply the principles of meditation to daily life, and to meet with others interested in mindfulness.
Privacy Notice:
Please note that Dharma Gatherings are recorded for public viewing. If you do not wish your image to appear in a publicly viewable video, you are welcome attend the meeting while stopping your video. This can be done by hovering your cursor over the lower portion of the Zoom screen to expose icons. On the left is a video icon which, when clicked, will turn off your camera.