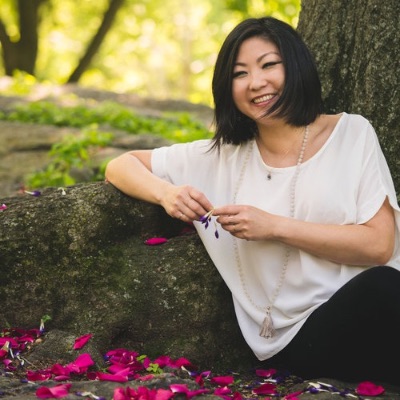 Dharma Gathering: Mindfulness of Spaces: Our Inner and Outer Environments are Connected
with Anjie Cho
Open to all. Zoom details sent upon registration.
---
Buddhism teaches that we are interconnected and interdependent. This includes the spaces and environments that we live in and engage with everyday. Many of us spent more time at home in 2020. What did that feel like? Did you cultivate a new relationship with your spaces?
How can we begin to connect to our world and see the beauty in each moment? Let's investigate how mindfulness meditation can include awareness of the spaces around us.
About the Teacher
Anjie Cho is a feng shui and meditation teacher based in New York City. She's guided thousands of people to harmonize their living spaces through the ancient practice of feng shui. Anjie is the feng shui expert at The Spruce and has been featured in dozens of publications including: the New York Times, MindBodyGreen and BuzzFeed. Anjie is co-founder of the Mindful Design Feng Shui School, co-host of the Holistic Spaces podcast, and teaches meditation weekly on RAMA TV live.
About the Dharma Gathering
The Dharma Gathering is a perfect introduction to meditation practice and the Shambhala teachings, as well as an opportunity to connect with like-minded New Yorkers. The evening consists of guided meditation, a talk by one of our teachers, and discussion.
This open house is an opportunity to meditate in a supportive group setting, to learn about how to apply the principles of meditation to daily life, and to meet with others interested in mindfulness.
Privacy Notice:
Please note that Dharma Gatherings are recorded for public viewing. If you do not wish your image to appear in a publicly viewable video, you are welcome attend the meeting while stopping your video. This can be done by hovering your cursor over the lower portion of the Zoom screen to expose icons. On the left is a video icon which, when clicked, will turn off your camera.