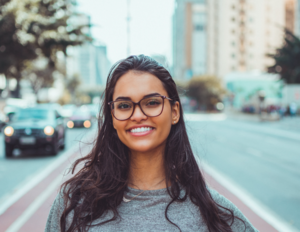 Fearlessness In Everyday Life
with Shastri Elizabeth Reid & Joseph Mauricio
Prerequisite: Joy in Everyday Life
Fearlessness in Everyday Life is the fourth course in Shambhala Training and can serve as a companion course for the Shambhala Training Weekend IV: Awakened Heart retreat.
---
"Real fearlessness is the product of tenderness. It comes from letting the world tickle your heart, your raw and beautiful heart. You are willing to open up, without resistance or shyness, and face the world."

- Chögyam Trungpa Rinpoche
---
About Fearlessness in Everyday Life
Fear is rampant in our world. On a societal level, we experience uncertainty about the future of our country, our planet, and our civilization. On a personal level, fear can manifest as anything from a nagging sense of self-doubt to a static background of anxiety.
No matter how fear presents itself, it is necessary to examine how we cope. Do we drown our anxieties in vices or distractions? Does a fear-based worry prevent us from feeling confident in who we are?
In this course, we'll open ourselves up to the possibility that we can control our relationship to fear through meditation. We'll explore the exhilarating sensation of "just being" with our fears as a first step towards developing a genuine, unshakeable self-confidence.
Details on Fearlessness in Everyday Life
This course will present practical tools for acknowledging and understanding fear, and explore the Shambhala view that skillfully working with fear can actually serve as a stepping stone for personal transformation.
Class Topics
Class 1: Fear and Fearlessness
Class 2: Contemplating Death and Impermanence
Class 3: Working with Fear Itself
Class 4: Letting Go
Class 5: Unconditional Confidence
Rather than hide from our own existence, we will look directly into the uncertainty of our lives and get our first taste of unconditional fearlessness.
About Shambhala Training
Fearlessness in Everyday Life is the fourth course in Shambhala Training, a complete path of weekly classes and weekend retreats that provides a comprehensive overview of mindfulness meditation and contemplative techniques.
Shambhala Training presents profound, simple and incredibly relevant teachings on how we can bring our meditation practice into every facet of daily life.
About the teachers:
Shastri Elizabeth Reid is a senior teacher in the Shambhala Buddhist tradition, having been a student of Chogyam Trungpa Rinpoche, and now the current Sakyong Mipham Rinpoche. With a background in theater and dance and an ongoing relationship with photography, she is endlessly intrigued by the interplay between meditation and the arts. She has a private practice in NYC as a Nationally Certified Alexander Technique Teacher.
Joseph Mauricio is a long time student of Shambhala Buddhism, trained in the Nyngma and Kagyu schools of Tibetan Buddhism; as well as the Soto and Rinzai schools of Zen Buddhism. He is an Author, Speaker, Coach, Teacher and Chaplain.
Joseph served as a senior attendant and personal cook to many renowned teachers. He ran the kitchens of Shambhala Mountain Center, Karme Choling and Gampo Abbey in Nova Scotia, where he studied directly with Pema Chodron.
As the founder of L I F E W O R K Mindfulness Based Coaching Services, Joe offers Buddhist and Shambhala Training principles to help private and corporate clients manifest lives of dignity, sanity and strength.
He has taught meditation in Monasteries, Dharma Centers, yoga and wellness studios, correctional facilities and nightclubs.
Joseph is a regularly working stage performer, comedy writer and public speaker.
Testimonials
"It's essential to know what I fear and to know how to be with my fear. This class provides readings, practice and discussion for how to do that."
"The material is fun and infuriating! And essential."
"Felt to me like a crystallization of the teachings I've gotten so far. Instructor did a great job of embodying the Garuda's messages of being okay with not knowing, risking outrageousness."
"I appreciated that, as a group in the class sessions, we sat for a while with the reality of death and had opportunities to talk about it. As usual, the dyads were amazingly powerful and instructive, too."
Note:
Be sure to register as far ahead of time as possible. Registrations made close to the start time of the course may not receive the Zoom link in time for the first class.