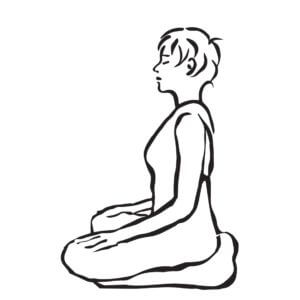 Contentment in Everyday Life
with John Sennhauser & Shastri Elizabeth Reid
Open to All. Zoom information sent upon registration.
This course is suitable for new and returning meditators. Contentment in Everyday Life is the second course in Shambhala Training. Prerequisite: Meditation in Everyday Life OR Shambhala Training Weekend I. Exceptions can be made upon request.
---
Contentment can be hard to find. Much of the time we seek it in relationships, achievements or material things. With meditation practice we learn to relax with ourselves and appreciate simple human experience. Difficult emotions and the challenges of life can be met with gentleness, mindfulness and openness. We learn to rest in nowness and explore how to work with impulse and emotion.
Class Topics
Class 1: Introducing Contentment: "Friendly to Oneself"
Class 2: Contemplating Contentment: "Nowness"
Class 3: Suffering & The Four Noble Truths: "Meeting Suffering with Gentleness"
Class 4: Working with Emotions & Buddhist Psychology
Class 5: The Confidence of Contentment
About the Teachers
John Sennhauser was a part-time dance/theater student at Naropa Institute in Boulder, Colorado when he began to practice and study meditation. At the time he was an attorney in Seattle, WA representing Indian tribes in their struggle for federal Treaty rights. He is a senior teacher in Shambhala and lives in the Village in New York city.
Shastri Elizabeth Reid has been a member of the Shambhala NYC community since 1983. She began her studies with Chögyam Trungpa Rinpoche and became a student of Sakyong Mipham Rinpoche. One of her roles over the years was establishing and guiding the first Learn to Meditate programs. She has taught the full Everyday Life series curriculum and directed all Heart of Warriorship and Sacred Path Shambhala Training weekends. In addition, she has co-taught Assistant Director training. With a background in dance, theater and photography, she has led contemplative photography workshops and has a private practice as an Alexander Technique teacher.