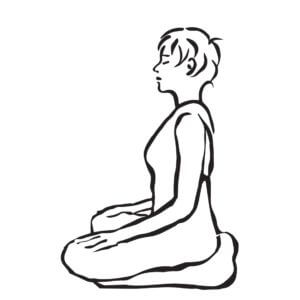 Contentment in Everyday Life
with Rachel Faro & Vegan Aharonian
Open to All. Zoom information sent upon registration.
This course is suitable for new and returning meditators. Contentment in Everyday Life is the second course in Shambhala Training. Prerequisite: Meditation in Everyday Life OR Shambhala Training Weekend I. Exceptions can be made upon request.
---
Contentment can be hard to find. Much of the time we seek it in relationships, achievements or material things. With meditation practice we learn to relax with ourselves and appreciate simple human experience. Difficult emotions and the challenges of life can be met with gentleness, mindfulness and openness. We learn to rest in nowness and explore how to work with impulse and emotion.
Class Topics
Class 1: Introducing Contentment: "Friendly to Oneself"
Class 2: Contemplating Contentment: "Nowness"
Class 3: Suffering & The Four Noble Truths: "Meeting Suffering with Gentleness"
Class 4: Working with Emotions & Buddhist Psychology
Class 5: The Confidence of Contentment
About the Teachers
Vegan Aharonian, PhD began studying Shambhala Buddhism in 1996. Originally from Armenia (the former Soviet Union), he came to the United States as a graduate student at Columbia University in 1991. In addition to teaching regularly in New York City, Vegan has also taught international Shambhala programs in Russia and Ukraine.
Rachel Faro is a senior meditation teacher and practitioner within the Shambhala and Tibetan Buddhist traditions who has taught and led meditation retreats, classes and workshops in Europe, Latin America, South Africa and throughout the United States. A personal student of Chogyam Trungpa Rinpoche, she has been training, practicing and teaching since the early 1970's. She is also an accomplished and well-known singer/songwriter, Grammy-nominated record producer and president of world music label Ashé Records, releasing recordings of Cuban, Puerto Rican, Venezuelan, African, jazz, blues and folk music. And finally, she is the proud mother of Anandi, an outstanding jazz singer, songwriter and Shambhala meditation teacher and practitioner based in Portland Oregon.