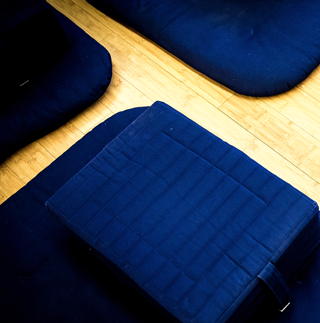 Open Sit
with Ashley Dinges
Zoom details sent up registration.
---
Join us via Zoom for an opportunity to meditate in a virtual group setting as a way to help deepen our practice as individuals and as a community. Open to meditators of all experience levels.
For those new to meditation, meditation instruction is available during Learn to Meditate starting at 6:15 pm.
About the Teacher:
Ashley Dinges is a a meditation teacher and practitioner in the Shambhala Buddhist lineage. She is based in Brooklyn, NYC and is an award-winning marketing and communications executive. Ashley currently serves as the Director of Marketing and Sales for GFour Productions, a Tony Award-winning theatrical producer, and holds an MBA from the NYU Stern School of Business. She is particularly interested in the intersection of contemplative practice with our everyday lives, careers, and relationships.