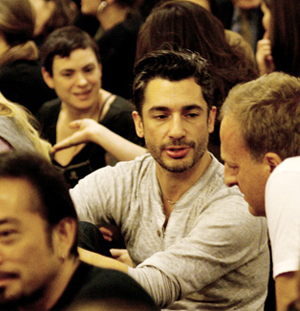 Dharma Gathering: Cultivating Resilience
with John Sennhauser
Open to all. Pay what you can. Zoom details sent upon registration.
---
Cultivating Resilience
In uncertain times such as this, one can cultivate and build resilience through the practice of meditation. Mindfulness and awareness practice enables us to discover the strength, wisdom and compassion inherent in our being and thus cultivates our resilience in meeting challenges facing us.
About the Dharma Gathering
The Dharma Gathering is a perfect introduction to meditation practice and the Shambhala teachings, as well as an opportunity to connect with like-minded New Yorkers. The evening consists of guided meditation, a talk by one of our teachers, discussion, and a reception.
This open house is an opportunity to meditate in a supportive group setting, to learn about how to apply the principles of meditation to daily life, and to meet and mingle with others interested in mindfulness.
If you're new to Shambhala NYC, we definitely encourage you to join us on a Tuesday night. Bring your friends!
About the Teacher
John Sennhauser was a part-time dance/theater student at Naropa Institute in Boulder, Colorado when he began to practice and study meditation. At the time he was an attorney in Seattle, WA representing Indian tribes in their struggle for federal Treaty rights. He is a senior teacher in Shambhala and lives in the Village in New York city.