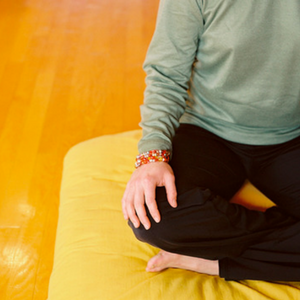 Learn to Meditate Online
with P. Kevin Strader
Location:
Zoom: details will be sent upon registration.
"Each moment is an opportunity to make a fresh start."

Pema Chödrön, Senior Teacher in the Shambhala Tradition
---
This introduction to meditation is ideal for beginners, or anyone looking to refresh their understanding of mindfulness meditation practice.
Led by a qualified Shambhala Meditation Instructor, this half-hour session presents the view and technique of mindfulness-awareness meditation.
Each class features complete instructions on working with posture, breath, and thoughts, as well as an opportunity to ask questions.
Through synchronizing mind and body in meditation, we create the foundation for a sane and balanced life.
Participants of Learn to Meditate are welcome to log into the 7 p.m. event free of charge!
The Teacher:
P. Kevin Strader - After reading "Sacred Path of the Warrior" by Chogyam Trungpa Rinpoche 20 years ago, P. Kevin Strader became a student of Buddhism and a member of the Shambhala community. Kevin joined the faculty in 2017 as a teacher in the Learn to Meditate program and, currently, is the holder of it. Professionally, P. Kevin Strader is a five time Emmy nominated writer and creator of educational television programs for children, worldwide.

---
All people regardless of ability to pay are welcome to attend using our Generosity Policy.