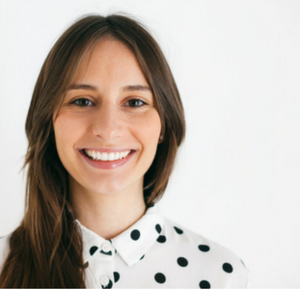 Meditation in Everyday Life Online
with Rachel Faro
Meditation In Everyday Life
By making a deep connection to the present moment and understanding our mind through the practice of meditation, we learn to make friends with ourselves…
While meditation has many proven benefits, establishing a consistent personal practice can be challenging. Our renowned four-week training course Meditation in Everyday Life is designed to help new meditators learn the basics of Mindfulness Meditation practice and bring the benefits to their daily lives.
Through establishing a consistent meditation practice, we learn to relax and simply be with whatever is going on in our lives. Over time, this meditation helps us to cultivate courage, humor, and stability in the face of the daily complexities we all experience – our jobs, relationships, and all aspects of daily life.
Meditation in Everyday Life combines technique and view in a setting of support and community to provide you with all the tools you need to establish a strong and consistent meditation practice.
The course consists of 5 weekly classes to cover the following ground. Registration for this course is open now through the second class.
April 7, Class 1: Peaceful Abiding and Basic Goodness
April 21, Class 2: Mindfulness, Awareness and Gathering the Mind
May 5, Class 3: Obstacles & Antidotes – Working With Thoughts
May 19, Class 4: Genuine Heart of Sadness
June 2, Class 5: Everyday Life and Enlightened Society
As a theme throughout the course, we'll explore the Shambhala view that creating stability and gentleness in our minds can expand outward to our friends, family, neighbors, and to society as a whole.
Give yourself the gift of meditation and infuse your life and the lives of those around you with compassion, caring and kindness.
Teachers:
RACHEL FARO is a senior meditation teacher and practitioner within the Shambhala and Tibetan Buddhist traditions who has taught and led meditation retreats, classes and workshops in Europe, Latin America, South Africa and throughout the United States. A personal student of Chogyam Trungpa Rinpoche, she has been training, practicing and teaching since the early 1970's. She is also an accomplished and well-known singer/songwriter, Grammy-nominated record producer and president of world music label Ashé Records, releasing recordings of Cuban, Puerto Rican, Venezuelan, African, jazz, blues and folk music. And finally, she is the proud mother of Anandi, an outstanding jazz singer, songwriter and Shambhala meditation teacher and practitioner based in Portland Oregon.
Location:
Zoom information will be sent upon registration.
Meditation in Everyday Life is the first class in the Shambhala Training curriculum. The Shambhala Training path is a secular course of practice and study suitable for both beginning and experienced meditators, and open to people of any spiritual tradition. This comprehensive overview of mindfulness meditation and contemplative living practices presents the profound, simple and incredibly relevant view that when we foster a more awake and compassionate relationship with ourselves and with others, we are creating a more awake and compassionate world.