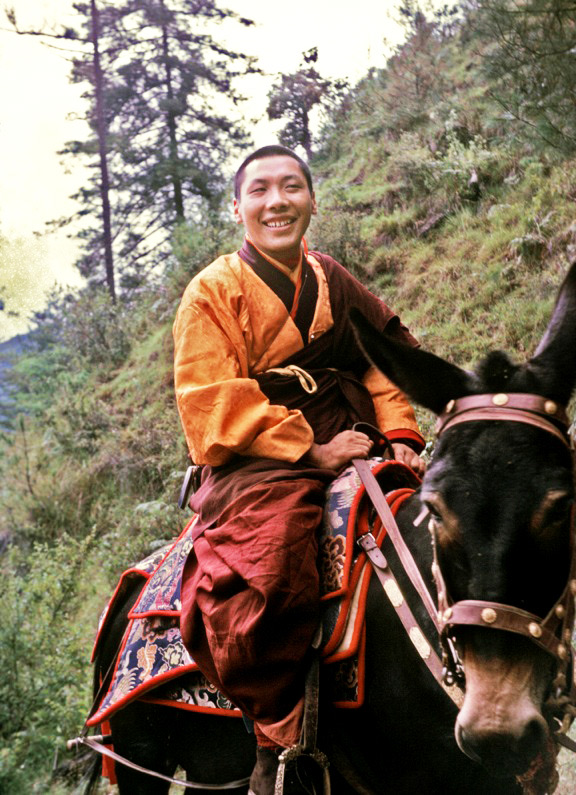 Profound Treasury Book Club
with Michele Laporte
The Profound Treasury Book Club meets monthly to explore "The Profound Treasury of the Ocean of Dharma." The three volumes of this extraordinary work present a complete map of the Tibetan Buddhist path from beginning to end, as taught by the Vidyadhara Chögyam Trungpa Rinpoche. It is based on the teachings presented at the annual three-month meditation and study retreats known as the Vajradhatu Seminaries, which he led every summer from 1973 to 1986. This remarkable material—which has never before been published—presents Trungpa Rinpoche's teaching on the hinayana, mahayana, and vajrayana in a way that joins the traditional concepts with contemplative understanding.
The next discussion of the Profound Treasury Book Club will be held on Saturday, 22 February 2020, from 1:30 - 4:00 p.m. at a loft space south of Union Square in Manhattan (location details will be supplied in the reminder message sent one week before the discussion). You are welcome to attend even if you have never been to one of our discussions before, just please try to familiarize yourself with the reading. We will focus on the following material from Vol. 2: The Bodhisattva Path of Wisdom & Compassion, Chapter 18, Emptiness, pg. 129 (hardcover), through pg. 148, the conclusion of Chapter 20: Emptiness and the Middle Way.
For further background if you are new to the book club you may also wish to read the Editor's Introduction and the previous chapters, but this is optional. Don't have time to read the whole selection? You are still welcome to join us for the discussion. Amazon seems to have the best purchase options and prices on this text. If you were a student of Chogyam Trungpa and just wish to give this book club discussion a try, you are warmly invited to join us. If you have friends who have expressed an interest in joining these discussions but wanted to start with the first volume, this is their chance.
Please contact Michele LaPorte, [email protected], for more information.
A suggested donation of $10 goes to the support of our new location space. Please consider bringing a snack to share--