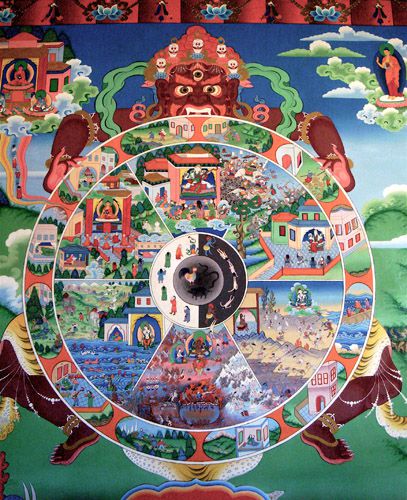 The Wheel of Life
with Vegan Aharonian
Location:
Integral Yoga Institute
227 West 13th Street (between 7th and 8th avenues)
New York, NY 10011
The Rose Room
Open to All
The wheel of life is a symbolic representation of the cycle of life and death and explains how samsara functions. It is found on the outside walls of many Tibetan Buddhist temples and monasteries in Tibet, India and Nepal.
This pictorial diagram shows Buddhist concepts of karmic cause and effect, cyclic existence and rebirth in such a way that can be easily understood. In this class we will go through the symbolism and meaning and learn how can we free ourselves from the samsaric entanglement.
Click here to see an interactive Wheel Of Life thangka (it has 25 clickable sections) .
Teacher: Vegan Aharonian