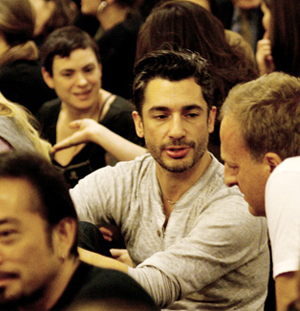 Dharma Gathering: Discovering the Power of Mindful Speech
with Shastri Elizabeth Reid
Public Meditation and Dharma Talk

Tuesday evening, December 10, 2019 at 7pm
at the Integral Yoga Institute in the Rose Room
227 West 13th Street (between 7th and 8th avenues)
New York, NY 10011
$10 general admission, $5 students
---
About the Talk
In this talk, we will explore the 6 Points of Mindful Speech, first introduced by Chogyam Trungpa Rinpoche.
As speaking is essential to communication, the way in which we speak can make all the difference.
These six guidelines can be a tool to illuminate our habits, and invite us to fully engage body, speech and mind in our conversations. The world desperately needs true, clear and heartfelt exchange.
There will be opportunity to explore this during the evening in dyads.
About the Dharma Gathering
The Dharma Gathering is a perfect introduction to meditation practice and the Shambhala teachings, as well as an opportunity to connect with like-minded New Yorkers. The evening consists of guided meditation, a talk by one of our teachers, discussion, and a reception.
This open house is an opportunity to meditate in a supportive group setting, to learn about how to apply the principles of meditation to daily life, and to meet and mingle with others interested in mindfulness.
If you're new to Shambhala NYC, we definitely encourage you to join us on a Tuesday night. Bring your friends!